Edmonton Fringe, and elsewhere

If you found your way here, Ken Waldman might have reached out, or more likely you found a link. What a year it's been. No, what a two plus years. Here's an update of a poem Ken started some months back.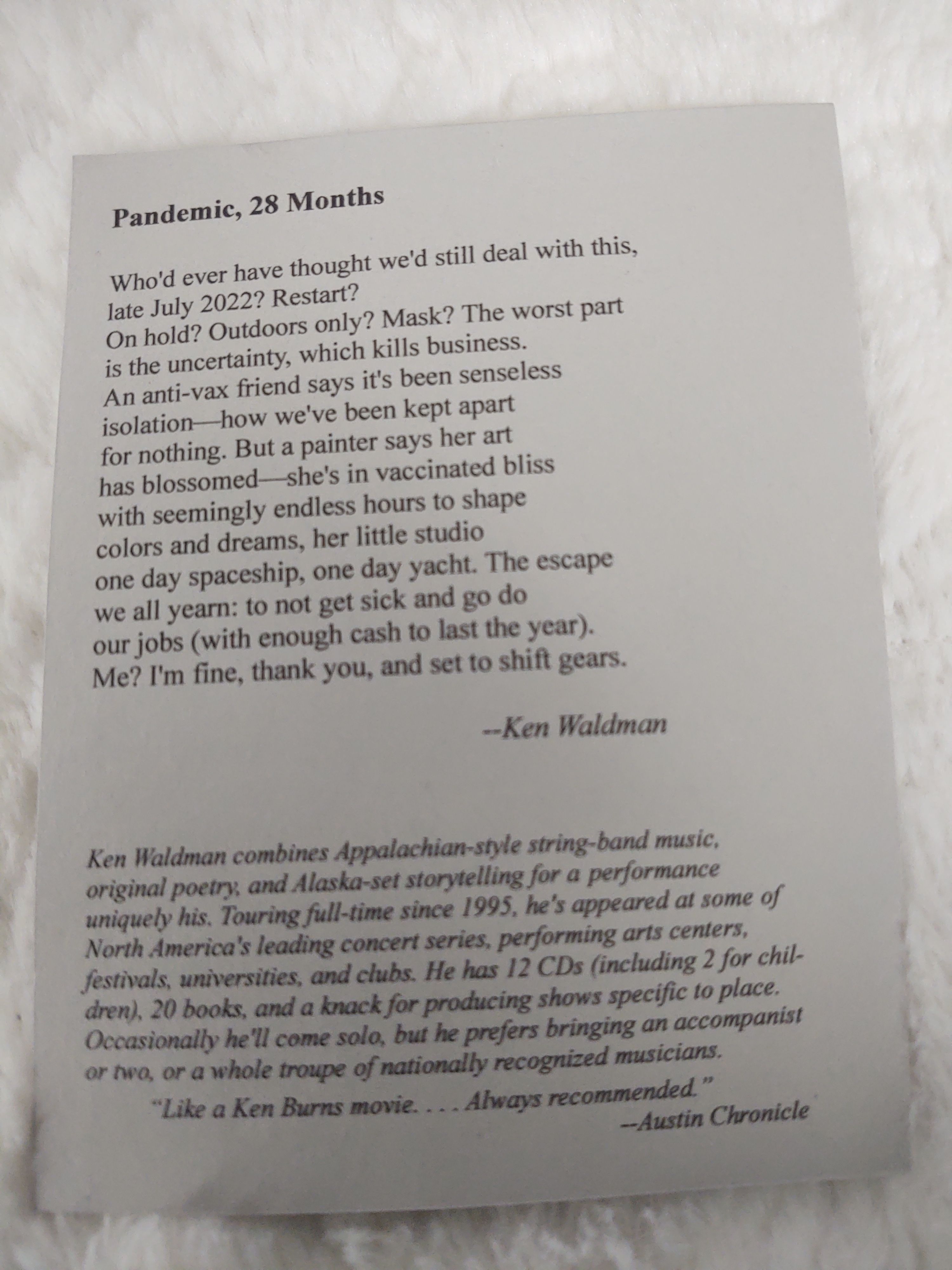 Yes, that's Ken. He's fine, and shifting gears. After a Sunday, July 31 book release and plenty of visiting at the Appalachian String Band Festival in Clifftop WV, Ken will be driving to Edmonton for the Edmonton Fringe Festival.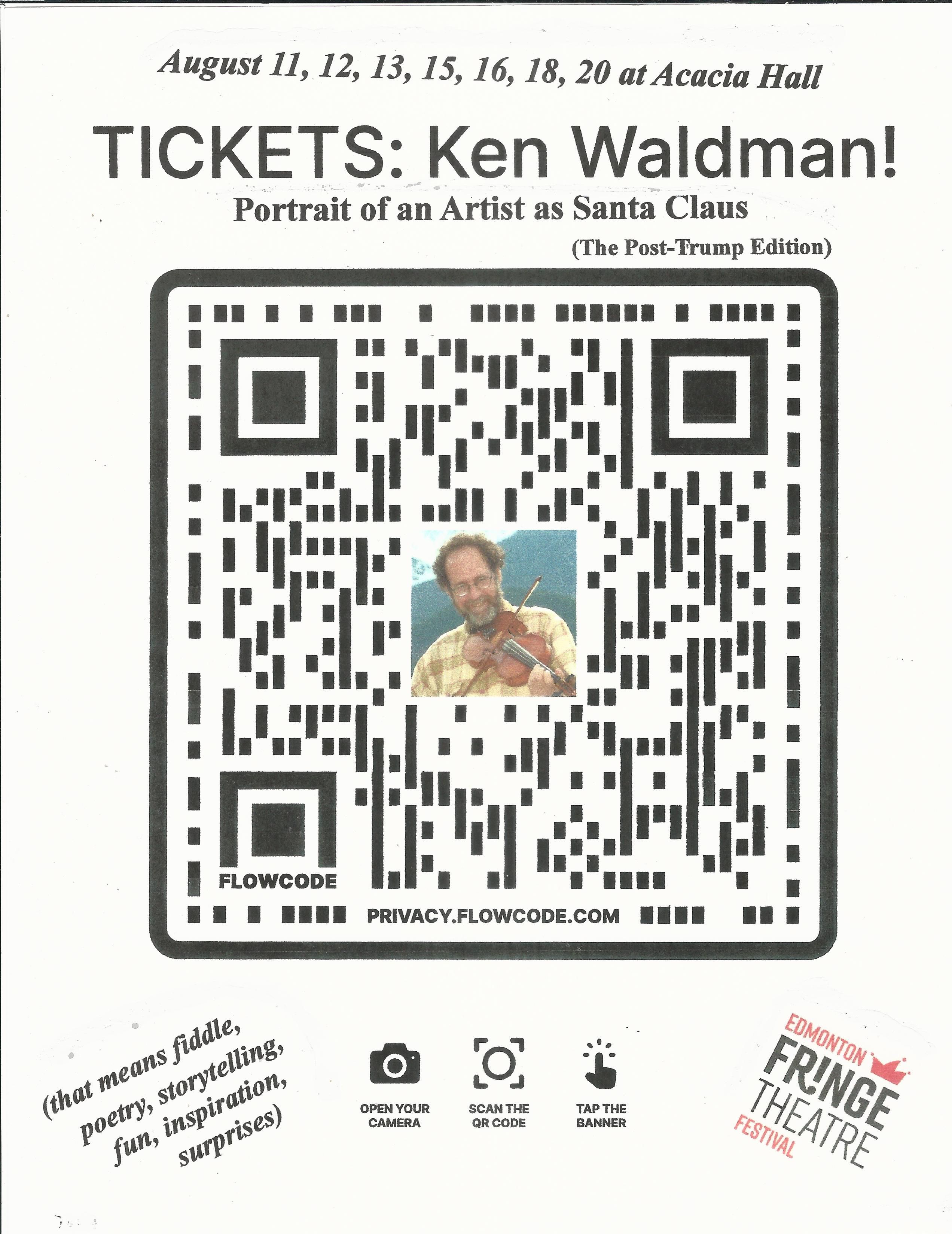 And there it is, Ken's debut with, what do they call it, a QR code? (And by the end of July this code will take you to Edmonton Fringe ticketing--he'll be doing his Portrait of an Artist as Santa Claus show there. Alas, after the festival's end, the code will no longer take you to Ken's show--but for now he's keeping it up since the flyer is so strange-looking to him.) What will be different: the festival is committed to not allowing extraneous transfer of paper, which means Ken will have to get even more creative. Not only has Ken been giving away poems for years, but he'd written and printed two acrostic poems specifically for his show there. But now in order to actually give away those poems without punishment, it looks like he can only do so on request (and stick the poems in an envelope first). So he'll be aiming for requests--since part of his mission is giving those poems away--as he also gives away numerous books and CDs, including his new Profanities CD. The new poems? One is titled Destination Fringe, the theme of the festival. And the other one is Edmonton2. Ken has also printed one more poem for the festival, an older one titled "A Canadian." It's one of his Trump poems, and is also part of that new Profanities CD--you can read it on the page there. Did you already click on the link. No? Here's another chance. Profanities! Ken wants to give away that Canadian poem too.
Beyond Edmonton, Ken will be attending WAA conference in Calgary, will be playing in Galesburg IL on Sunday, September 11, will be in Toledo OH for the Arts Midwest/OAPN conference September 12-14, and is waiting to hear about a number of gigs big and small (it's been quite a time for waiting to hear).
Really, almost anything might happen with Ken, since he's been having so much fun with the Now Entering Alaska Time novel, which is here, and the Trump Sonnets series, which is here.
Mid-September, October, November, December? Ken might be in New England, Alaska, Louisiana, Alabama, a stop in South Carolina to move boxes, the Pacific Northwest, Mountain Time Zone, Iowa maybe. It's that kind of uncertainty, summer 2022. What else to do but embrace it.